Junk journaling is still pretty new to me but a while back I created a new journal from scratch, using coffee-stained papers I bought off of Ebay. I've been slowly filling it up with scraps, ephemera, scrapbook bits, stickers, and other crafty bits. I'll slowly add photos of the journal to this blog. But I thought for the moment it would be nice to show a page with some of the steps I take.
I stress that I am still very new to this and I am influenced heavily by a few YouTubers, and particularly megjournals who I discovered as she began doing a daily prompt during July. I think she was the one who's tutorial I used to create my journal too.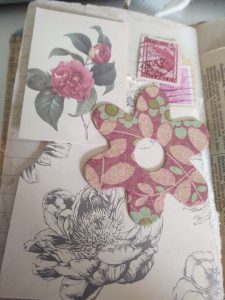 Usually I find one or two things I think I want on the page, maybe a focal point, maybe some paper scraps, and I see what they look like together. Sometimes I'll change my mind and put things to one side after starting. At other times I rearrange the layout when sticking things down.
Then I start gluing down the layers, adding things and filling up the page.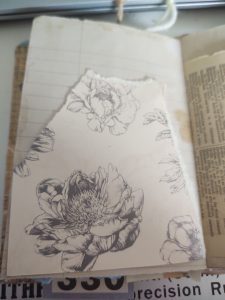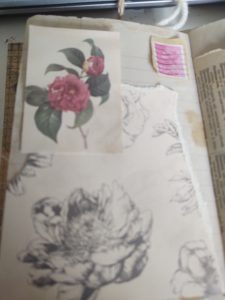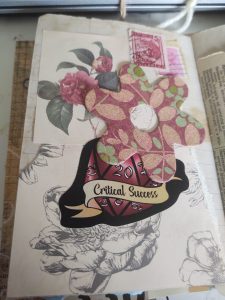 Sometimes I try to theme a page with similar things. In this case I just chose to theme with colours. I think everything looked nice together. But wait, there's nowhere to write.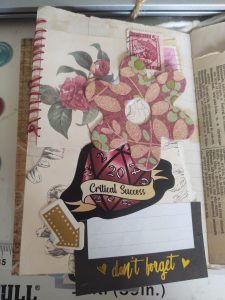 You'll see that some of the things overlap the edge of the page – I really like the idea that not everything is within a specific area. I also added some stitching when I found some red cotton on my desk that matched the colours of the page perfectly. These show through on the page before but you know what, that's perfectly okay. It's not mean to be a masterpiece.