I have a problem. I like to spend money.
Sometimes it's a comfort thing. I have had a really rotten day/week/month so treat myself to something. Sometimes it's fear of missing out. Mostly it's impulse buying – which is why I try to avoid going into shops but it can still happen online.
Sometimes I have an idea, usually regarding reorganising the house, and rather than waiting until I can afford it I just head to IKEA – and if you don't double your planned expenditure when you go to IKEA you really aren't doing it right.
But also, I like to buy quality, and preferably eco-friendly produce. Okay, so the amount of paper and cardboard in my boardgame collection and craft supplies, and the plastic they come wrapped in, may not be eco-friendly. But I try to buy quality British meat. I buy plastic-free, reusable, refillable, natural products for the bathroom and kitchen. I pay for Gousto for most meals to reduce foodwaste and ensure that the kids and I are eating good, homecooked food. All these things cost money. I was talking to someone about my expenditure and he called Gousto "extravagant" and would have probably said the same for the money I spend at Peace with the Wild (other eco-friendly stores are available). The health and diet of my family and the future of our planet are hardly extravagancies.
Kickstarter, however, is the most extravagent of extravagancies. Most new boardgame releases can be found on Kickstarter. And when you buy on Kickstarter you don't just buy the retail game you could get from the shop (okay, so you could… but most of the time you really wouldn't). I may not always go "all in" on the game, buying all the bling that it comes with. But I want as much game as possible.
And yet, according to my Board Game Geek profile I have 204 games (and a significant number of expansions) with 7 pre-orders expected in the next few years. I don't have the time to play all the games I've got. So why buy more.
Maybe the excessive number of games wouldn't be as bad if I didn't also have a stupid amount of craft stuff. Maybe not worth the same amount, and gathered over a much longer period of time, my craft area is over-flowing. I try not to buy too much nowadays as I want to complete some of the craft projects I've got. But so often I am in the middle of a craft project and I realise I "need" something, or the kids want me to crochet something and I don't have the right yarn. And so I turn to the internet. And it's never possible to buy just one thing… I have to make it worth my while if I'm paying for postage.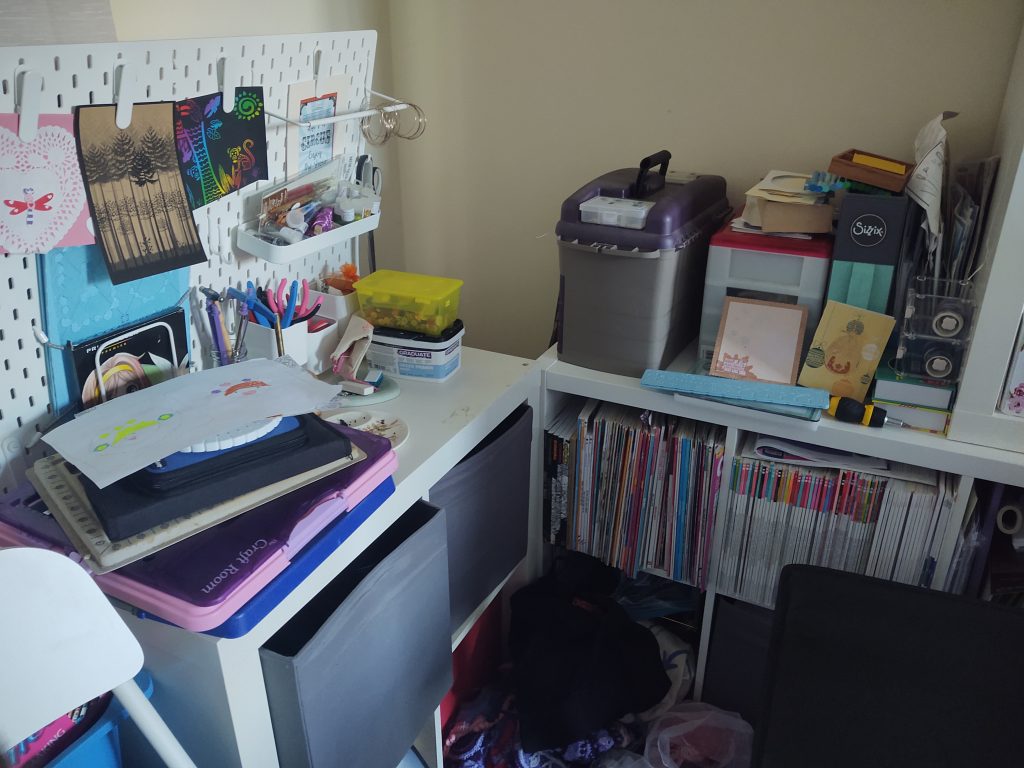 And this is the sad story of my finances. Keeping my bank card out of my hands is a real struggle. But hey, at least I'm helping the economy, right? Right?